search phrases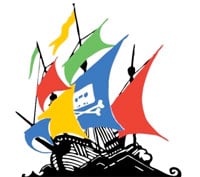 torrentfreak.com
BitTorrent has emerged as the dominant filesharing protocol in recent years. Hundreds of millions of computers have a BitTorrent client installed and torrent sites are among the most frequently visited websites on the Internet. BitTorrent's leading role can be partly attributed to its technical superiority, but there are other, perhaps...
www.readwriteweb.com
In its continued effort to custom tailor search results and suggest that what your searching for might actually be something else, Google has brought its similar page results onto the front page of your search results. You've likely seen the feature we're talking about before, but never clicked on it...
thenextweb.com
Google has quietly added The Pirate Bay to its blacklist of censored search phrases. The move isn't a complete block: the pages are still being indexed, and you can still access the world's most popular torrent tracker from the world's most popular search engine. That being said, both the Google...
×
Just a test of the new info bar. What do you think?