side scroller
www.guardian.co.uk
Wii U, Nintendo, £39.99, 3+Nintendo's greatest asset is Shigeru Miyamoto's library of glorious franchises, but while Nintendo Land turns the whole lot into amuse-bouches, the only classic Nintendo character with his own Wii U launch vehicle is Mario, in New Super Mario Bros U. Which is more than a little...
venturebeat.com
July 9-10, 2013 San Francisco, CA Tickets On Sale Now Last night Apple announced the 2013 winners of its annual design awards: the best apps of the year. Ten out of eleven were mobile apps, with only one desktop-only. The winners, as you would expect, included gorgeous design, innovative...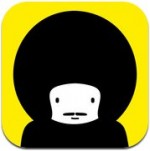 www.macrumors.com
Sir Benfro's Brilliant Balloon is a one-button side-scroller in the vein of the Helicopter Game or Jetpack Joyride, but with its own unique twist. Players take control of Sir Benfro and his balloon as they explore strange and fantastic worlds filled with weird creatures, complete with wonderful sound effects and...
www.businessinsider.com
When Samsung unveils its new Galaxy S4 phone on March 14 it will be one of the biggest product launches of the year -- in any category, not just tech. So why has the company teased this huge launch with some of the lamest advertising seen since the early 1980s?...
www.guardian.co.uk
PS3/Xbox 360/PC; £9.99; cert 12; Arkedo/SegaNow that creating triple-A games requires similar levels of investment to making movies, we should all be grateful Xbox Live Arcade and PlayStation Network offer an outlet for maverick developers with big ideas but little resources.And developers don't come more maverick than Arkedo, a bunch...
www.guardian.co.uk
Plus, the next Xbox really won't be always online, an indie dev explains why he makes games and an interesting horror experience from LudumDareA selection of links, hand-picked by the Guardian games writers.Hohokum, Doki-Doki Universe and CounterSpy headed to PSN | VG247Sony went a bit mad with game announces today,...
×
Just a test of the new info bar. What do you think?