vendor research
news.cnet.com
Research firm Strategy Analytics says Nokia took 33 percent of the Windows Phone 7 market last quarter, leading all others. [Read more]...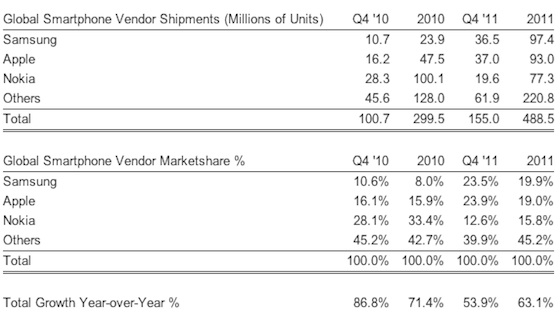 www.macrumors.com
Research firm Strategy Analytics today announced its estimates of the global smartphone market for the fourth quarter of 2011, finding that Apple narrowly squeezed by Samsung to retake the title of world's largest smartphone vendor as measured by unit shipments. According to Strategy Analytics' numbers, Apple's 37 million iPhones...
×
Just a test of the new info bar. What do you think?